Cork Farm Machinery was founded by Frank Crowley in 1967, together with the help and support of his family and staff. The company has become one of the leading retailers of agricultural machinery in the South of Ireland and has grown substantially over the years.
After Frank retired in 2004 his daughter Rosarie took over the day to day running of the family business. Throughout his retirement, he continued to take a keen interest in the business. Sadly, Frank passed away in January 2019.
KUHN Center Ireland Ltd and Cork Machines Ltd are sister companies of Cork Farm Machinery Ltd. and are located on the same forecourt. KUHN Center Ireland Ltd. is the sole importer of KUHN agricultural machinery into Ireland, and Cork Machines Ltd. is the sole importer of RAUCH fertiliser spreaders. Both the KUHN and RAUCH products are retailed throughout Ireland via our nationwide dealer network.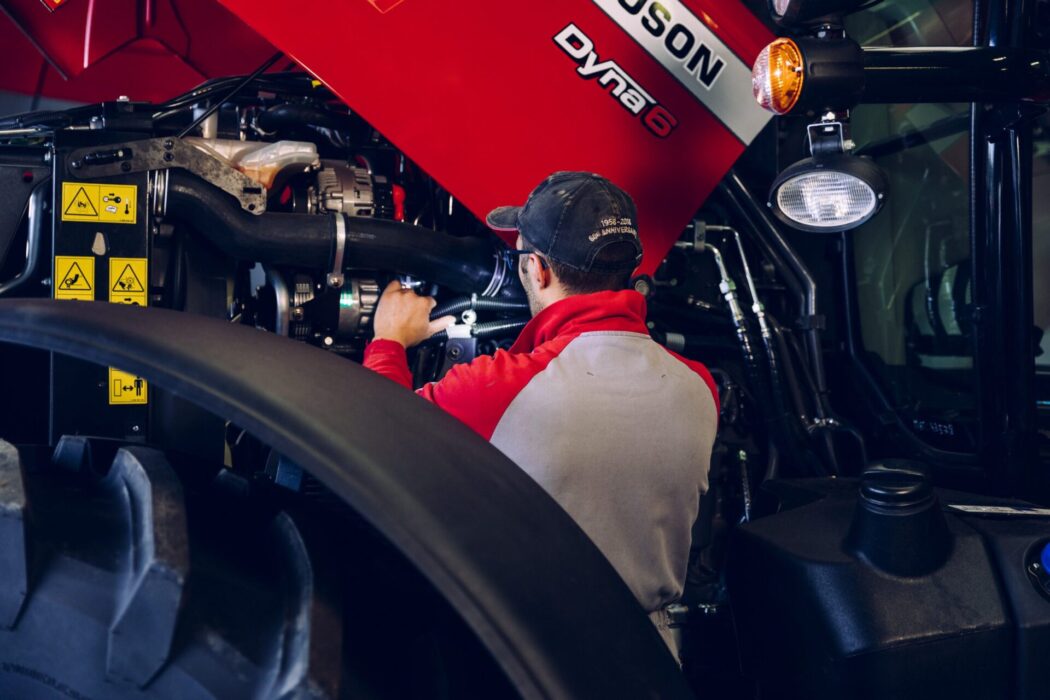 The success of the company can be attributed to the strong franchises Massey Ferguson, KUHN, RAUCH and Redrock which allow Cork Farm Machinery Ltd to provide a full range of agricultural machinery to its customers, both farmers and contractors.
With over 28 highly skilled staff, we pride ourselves on the knowledge and service we provide. Many of our staff have been with the company for over twenty years, and the knowledge and experience they possess is extensive and invaluable.
By offering a high-quality, professional service and excellent products, Cork Farm Machinery Ltd prides itself on fulfilling the needs of its customers and maintaining a mutually beneficial relationship with them.
Cork Farm Machinery have a fully stocked parts store and many more merchandise for our customers. Be it a Massey Ferguson fuel filters to Redrock splash plates our store will either have the part or can order for delivery. Our busy store currently has seven staff all with specific duties to ensure smooth running of the store.
" We appreciate your continued support and look forward to building new relationships with future customers. I welcome all feedback and comments you may have".
Regards,
Rosarie Crowley                                                 
Managing Director
rosarie.crowley@corkfarmmachinery.ie